What motivates eMIS?
Rural transport operators, such as the Ludwigslust-Parchim Transport Company (VLP), mainly use their buses, which are at present diesel-powered, for transporting school students. In light of the political and social targets for CO2 reduction, the transport sector in particular has been called upon to develop new concepts.
By using electric buses, large quantities of CO2 can be reduced at the operating location. However, the use of electric buses only makes sense if these in turn use CO2-free electricity from renewable energy sources.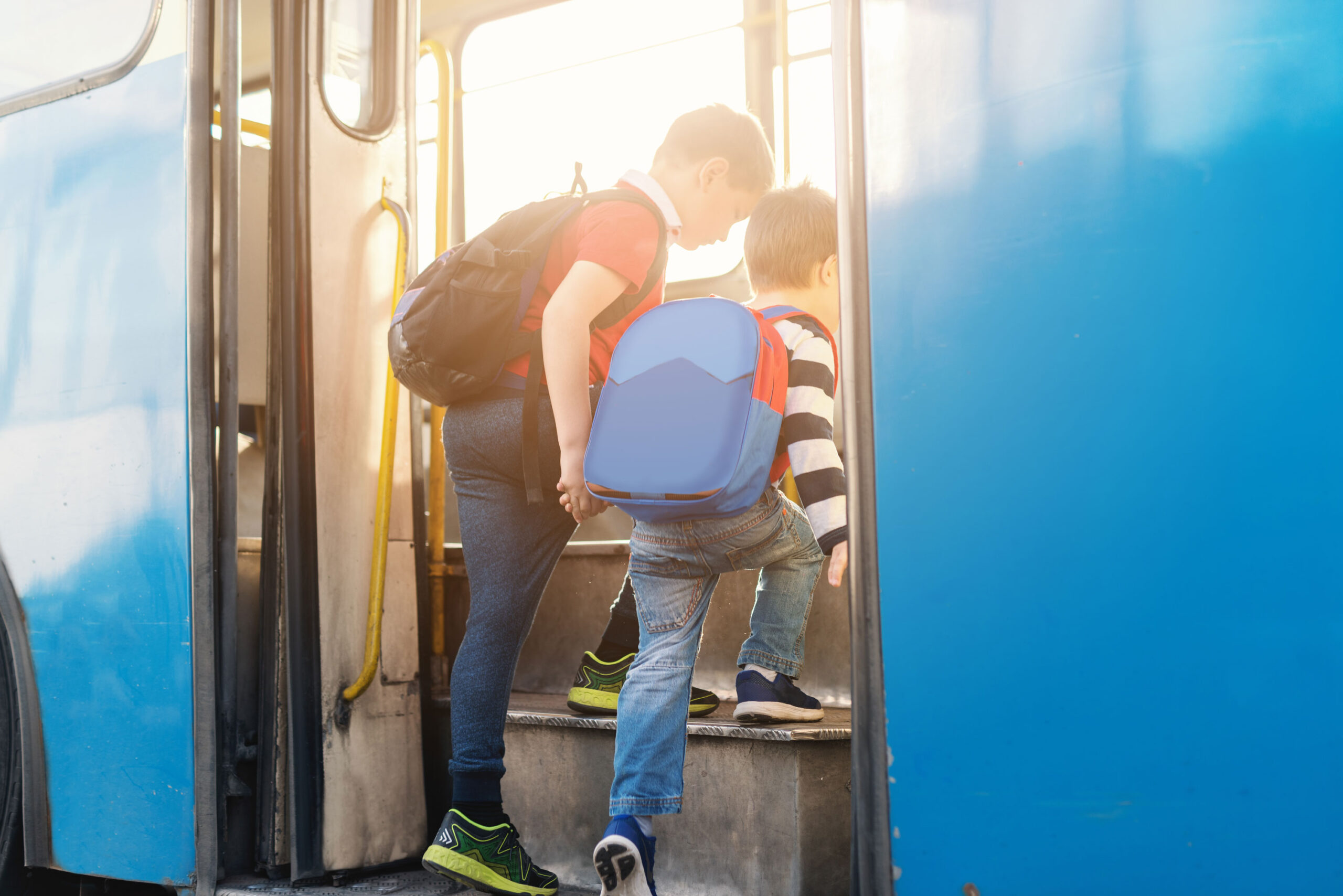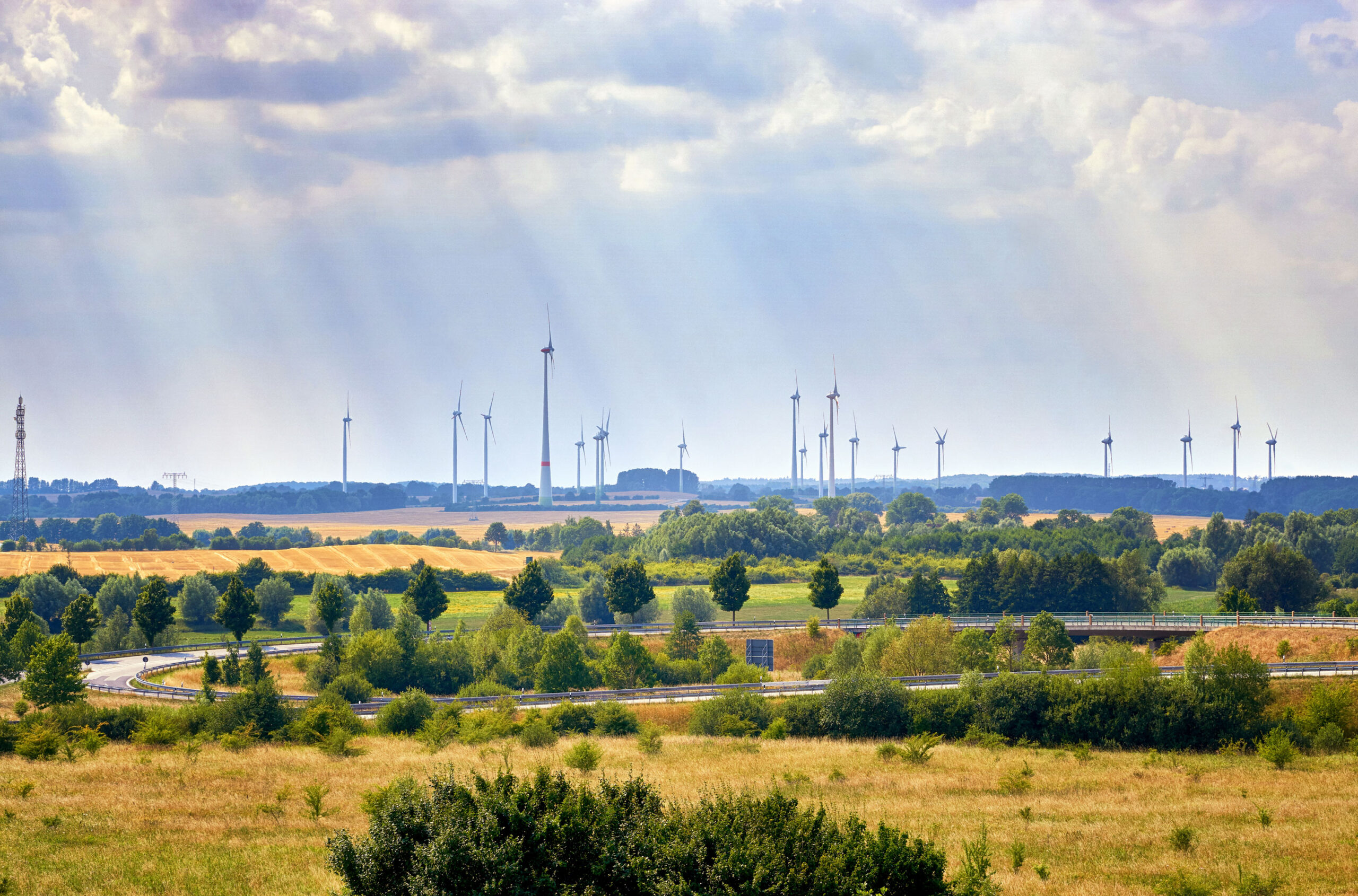 The percentage of electricity generated from renewable energies – particularly wind energy – in Mecklenburg-Vorpommern is one of the largest of any German region.
Since Ludwigslust-Parchim is situated in this region, the VLP's medium-term objective is to replace their diesel-powered vehicle fleet by electric buses. This is precisely where the eMIS project comes in, by testing the use of electric buses for school transport and, at the same time, providing services to support the grid network in the form of electric storage devices for the buses.
Investment costs for e-buses are high. How is it possible to guarantee long-term use and funding?
System integration solution
Converting the energy supply to renewable energy sources results in increased demands on system services for the distribution grids. Even today, in regions with a large number of wind and solar installations, we can see that the power input from decentralised power stations is increasingly being reduced. This reduces the proportion of renewable electricity amounts and leads to high redispatch costs. There is a demand for solutions.
Intelligent nodal power station
Developing an intelligent nodal power station makes it possible to control mobile storage devices (electric buses) and stationary ones, and to provide system services at the distribution grid level.
To get more information click on the individual graphic elements.
Partners of eMIS
eMIS Deutschland GmbH has taken the leading role in managing and structuring the project 'Developing and implementing a sustainable, innovative system integration project for sector coupling of transport and electricity'. Their work on this joint project is being complemented by cooperation or collaboration with experienced partners:

Enercon GmbH is one of the leading manufacturers of wind energy systems. Headquartered in Aurich, East Frisia, the company can draw on more than 30 years' experience in the renewable energy industry. In addition to their core business field of wind power systems, Enercon is also a system provider for the supply of renewable energy, promotes solutions for integrating them internationally, and is involved in forward-looking technologies such as energy storage, electromobility and smart grids.

The Ludwigslust-Parchim Transport Company GmbH (VLP) operates the public passenger bus network in the Ludwigslust-Parchim district and in Amt Neuhaus, in the district of Lüneburg. At present VLP operates a regular service with around 200 buses on 172 routes. VLP covers the entire value chain from transport planning, control and provision to maintenance, repair, cleaning and refuelling of the buses.

Based in Schwerin, Mecklenburg-Vorpommern, Wemag AG is a nationally active supplier of eco-friendly energy with regional roots in Mecklenburg-Vorpommern and Brandenburg. Besides electricity, natural gas and grid services, the energy company provides its customers with a range of services that includes planning and constructing photovoltaic and storage facilities, and electromobility.  Wemag AG is involved in the project through its technical innovation/storage technology and energy procurement/marketing departments.

As operator of the regional grid in western areas of Mecklenburg-Vorpommern and parts of Brandenburg and Lower Saxony, Wemag Netz GmbH provides the necessary infrastructure for receiving, transmitting and distributing electricity. It is a subsidiary of Wemag AG. The grid serves an area of around 8,000 km2, and the total length of the power lines is around 15,000 kilometres. The Wega network also inputs large quantities of renewable energies from water power, wind power, biomass and photovoltaic sources into the grid.

The Institute for Climate Protection, Energy and Mobility e.V. (IKEM) is an independent institute and charitable organisation with sites in Berlin and Greifswald, and has been researching some of the most important questions of the energy and mobility transition since 2009. The focus of its research is on the reciprocal interactions between climate protection, law, economics and politics and the level of acceptance for energy and climate protection projects.

Deutsche WindGuard GmbH, based in Varel, Lower Saxony, is one of the leading independent service providers in the wind energy sector. The consortium has been active in the fields of acceptance testing and business management, location analysis, measurement, consulting and certification since 2000. Deutsche WindGuard sees its mission as independent, manufacturer-neutral consulting.